Letting our customers tell our story
WE ARE CONTINUALLY THINKING OF WAYS TO MAKE OUR CLIENTS HAPPIER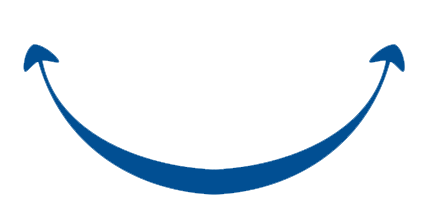 Comments from the judges of the Colchester Business Award for EXCELLENT CUSTOMER SERVICE 
"This outstanding company has demonstrated a thorough and rigorous approach to its customer service policy and practice. Punching above its weight, this small team delivers an excellent level of service, every time, in all things and to the highest professional standards. They truly listen to the needs of their clients, always keeping them informed and adjusting their own practices and offerings to suit the clients' needs. Supreme attention is paid to all systems and processes, striving for accuracy and efficiency. Constant improvement and 'small changes every day' is key to the company's success and its high level of client satisfaction and referrals."
AND IT SEEMS TO BE WORKING…
Watch our client videos – how financial planning works for them
"You explain things in simple language."
"You offer a high level of personal service, making me feel valued."
"You make us feel that we matter."
"We never feel rushed to make a decision. The detailed reports and online information is excellent."
of our clients say our advice is easy to understand
of our clients say they get value from our service
of our clients say we care about their needs
of our clients say they are "extremely happy" or "very happy" with our service
of our clients would recommend us to a friend
of our clients say they trust us to look after their best interests
Written testimonials from our clients
We ask for feedback at the end of our initial review.
"We would recommend you to anyone else who wanted to change IFA"
We are very happy with the service we have received – from all the team at Woodruff Financial! We would recommend you to anyone else who wanted to change IFA or to start out down the pension/finance provision path and needed advice.
"My financial planner has a trustworthy quality"
Dan (my financial planner) has a trustworthy quality and made me feel comfortable when I wanted to ask further questions, whether that be over the phone or in a meeting. I am happy with the service overall and would recommend Woodruff Financial Planning to friends and family.
"The Video Financial Plan"
I have just watched the video version of my financial plan. Thank you for providing such a clear and informative presentation. It's a really excellent way of keeping me informed of my financial circumstances.
"I was kept updated all through the process"
I have received an excellent service. I was kept updated all through the process. Dan and his team explained and advised in an easy to understand manner and were very professional.
"The Video Financial Plan is very easy to follow"
I just wanted to say that I really liked your video financial plan presentation that went with the written report. It was very easy to follow.
"The computer simulations were an eye opener"
Dan Woodruff has been excellent in his assessment and explanations. He also took the time during our meetings to listen, and understands my financial issues as well as looking for solutions. The computer simulations were an eye opener. The final outcome and the written format were easy to understand and follow. I am hoping to work on the advice I was given and go through this again next year.
"Dan has helped us control our finances"
Very friendly, practical, honest and realistic. Dan has helped us control our finances and also many aspects of our future and is patient when things need explaining again. He and his company have been of enormous help.
"If I employ Dan's advice, it'll certainly pay off!"
I recently read Dan Woodruff's book, The Seven Figures Plan, which I cannot recommend enough. As a relatively new homeowner with a lot of respect for people like Martin Lewis, finance is something that interests me but I've never been one to read an entire book on it. It's such an easy read and the ideas apply whatever figure you've got in your bank account. I'm sure in years to come, if I employ Dan's advice, it'll certainly pay off! Anyone who's clueless about finance and the implications of spending like a nutter (and conversely, being tight!) will definitely come away learning a thing or two.
"Confidence in Financial Management"
Spanning some years Dan has been supporting and guiding me through a number of life's important financial landmarks.
My finances are discussed and outlined in practical terms and I'm constantly kept informed of my portfolio management.
What a relief I feel to have my finances organised by a reliable, approachable and supportive team.
"I have no hesitation in recommending them"
I've been a client of Dan and the team for the past couple of years. I feel very comfortable and confident they manage our pensions and investments in the best manner that meets our requirements. I have no hesitation in recommending them.
"Everything is clearly explained and easy to understand"
I can't recommend Woodruff Financial Planning highly enough. They are a small independent company who give honest advice and who take excellent, respectful care of their clients. I receive regular updates on my financial position. Everything is clearly explained and easy to understand, and every decision I take after meeting with Dan is followed up to make sure that I continue to be happy with it. I have worked with other financial planners in the past and none of them hold a candle to Dan and his team in terms of good sense, knowledge of the financial market, sound investment strategies and customer care.
"A solution tailored very much to our needs"
Kate and I were very impressed by both the professionalism and thoroughness of the financial planning and advice given by Woodruff Financial Planning. The process was both well explained and entirely relevant to our circumstances with the result being a solution tailored very much to our needs.
We have already recommended Woodruff Financial Planning to friends and will continue to do so.
Thank you.
"Making key decisions"
Many thanks for preparing our financial plan. We have found it most helpful and were very impressed with the commitment, thoroughness, and professionalism that you put into it. It has definitely helped us in making the key decisions we have to take on retirement.
"Professionalism and service"
Woodruff Financial Planning have looked after my finances for ten years now and I have been more than satisfied with their professionalism and service in all that time. Timely and detailed updates arrive without fail and also contact is made when anything occurs in the market and in the news. I cannot fault them.
"Attention to detail"
The Woodruff Financial Planning team are great; they're professional, knowledgeable and demonstrated great attention to detail. Dan is refreshingly honest with his approach. I most definitely recommend Woodruff Financial Planning.
"Professional and thorough"
We are currently working with Dan and his team undertaking a wealth management review, based upon where we are at now and where we want to be at our planned retirement age. Dan has been completely professional, very thorough, and (most importantly) very clear in explaining what can sometimes be quite complex scenarios to non-financial minds. The team has made the process a very simple one and we look forward to concluding this current review and continuing to monitor our financial situation with their help going forward.
"My investments have consistently risen in value"
As a busy business owner I value and trust the personal service delivered by Woodruff Financial Planning. They are on hand whenever I need them to discuss the best options for me and my business. They manage my investment portfolio professionally and comprehensively, delivering regular updates and meetings to discuss investment strategy and progress. My investments have consistently risen in value registering an average increase of over 8% per year in the last 4 years despite the difficult trading conditions. I have no hesitation in recommending Woodruff Financial Planning to other would be clients.
"Determination to keep in touch" 
We have been using Woodruff Financial Planning as our financial adviser for the last 3 years and always find the advice easy to understand, friendly, and professional. For us, (as no doubt is the case for many), managing the financial world, investing in the right markets, and understanding the tax implications are not things that we are readily at ease with, so having someone who can explain things in layman's terms, and who is happy to talk about our investments, queries or concerns at all times, is a huge benefit to us. One of the things which I feel sets this firm apart from others is their determination to keep in touch regularly, and they not only arrange a yearly review to ensure that everything is still as we require, and our aims are unchanged, but we also receive quarterly updates of how our portfolio is performing. Perhaps most importantly they pre-empt any potential concerns we may have, when any upheavals appear in the markets, by explaining what they mean and what the likely outcomes might be. As a result of all this we feel confident that our retirement funds are in good hands, and that we do not need to worry about our future with regards to wealth management.
"Exceptional service" 
We found working with Woodruff Financial Planning very straightforward. Dan delivered exactly what we expected and ensured there was nothing that we did not understand along the way. The service was exceptional and we were given an in depth insight into our situation and options. I would not hesitate to recommend Woodruff Financial Planning in the future.
"They answer questions before they are asked" 
Whilst working, I was fortunate in being able to stash away my full pension allowance. I 'retired' when I was 53 and when I turned 55, Woodruff Financial Planning was able to counsel me in drawing down 25% of one of my pension plans and investing the remainder, whilst keeping a lookout on my other pension that's not due to be paid for another four years. No question of mine has been too daft for them to answer, and Woodruff's quarterly reports often answer questions before they're asked. The personal service is terrific; I've recommended others to Woodruff Financial Planning and it's just lovely to receive a hand-written 'thank you' card for doing so.
"Took the time to understand what I wanted" 
Fantastic advice from someone who took the time to understand what I wanted, and then gave me options I didn't know about. Made the whole process very easy. Thoroughly recommend.
"Top class friendly service" 
Dan has been an enormous help in guiding me through my pension needs which began through my divorce. Top class friendly service. I would not hesitate in recommending him.
"Dan helped me retire" 
Retirement is most agreeable – it's so nice to be doing things that I find rewarding, and I find that at the moment I have no regrets and that Monday morning is met with a smile rather than a sigh!
"Importance on customer care" 
Woodruff Financial Planning are an experienced firm that place much importance on customer care. I would highly recommend their services to anyone in need of wealth management services.
"Highly Professsional & Ethical" 
Woodruff Financial Planning has a vision of how financial services should be provided. They are highly professional and ethical, I am delighted to recommend their services as IFAs but also as people you should be connected to. You won't come across another firm like Woodruff Financial Planning, or at least I haven't. The team really get to know their clients, asking them what they want in life rather than how much they want to save. I have experienced this refreshing approach myself and cannot speak highly enough of them.
"Woodruff's approach is very refreshing" 
Woodruff Financial Planning is not commission driven and therefore I am confident I'm getting the right advice for my money. They always meet deadlines and are very friendly. I have total confidence in Woodruff Financial Planning and I'm glad they are at hand whenever I need advice. Woodruff Financial Planning's approach to financial planning is very refreshing and they have a great way of explaining things so I understand what I'm buying.
"Honest and trustworthy financial advice" 
Woodruff Financial Planning communicates well and explains complicated matters easily to the average person. Your honest and trustworthy manner gives us confidence that we are speaking to the right people about our financial goals.
"Honest and trustworthy financial advice" 
I asked Woodruff Financial Planning to help my sister with her financial situation. They helped her to place money according to her individual requirement for her personal risk level and she is very happy with the service that she receives from them. I would certainly recommend them as people who are clearly independent and who provide the right kind of advice according to your own personal circumstances. There are no ulterior motives with them. Their service is open and easy to understand. Definitely worth considering as personal financial advisers as well as business financial advisers. They know their stuff and are completely trustworthy!
"A genuine interest in ensuring we make the best decisions"
We choose Woodruff Financial Planning after a lot of research because of their professional, friendly attitude when answering our initial questions. Since investing a significant amount of money with them, we have been consistently impressed with their management of our portfolio. We receive regular performance updates and then a follow up call soon afterwards to answer any questions we may have.I would have no hesitation in recommending this company to anyone looking for investment advice and management from a team of friendly professionals with a genuine interest in ensuring we make the best, well informed decisions to grow our investment.
"Woodruff Financial Planning are 'there' for you"
It is such a relief to have someone who knows what they are doing to help with investments and planning for the future. Dan and team have really thought about their business and how they want to look after their clients. From remembering what you like to drink at meetings to supplying comprehensive information, from simply keeping in touch to advice on how to answer difficult questions on official forms, Woodruff Financial Planning are 'there' for you. I couldn't recommend them more highly.
"Happy with service and investment returns"
Dan and his team have been advising me and my fellow trustees for the last ten years to give us an excellent balance of income and capital growth. During this time the markets have been difficult, however with their expert help we have been very happy with service and returns we have received. I would recommend Woodruff Financial Planning to anyone looking for expert financial advice.
"Insights into financial planning"
I can highly recommend Dan and his team at Woodruff Financial Planning and his best selling book 'The 7 Figure Plan' provided great insights to financial planning.
"More control over my affairs"
I first came to Woodruff Financial Planning on a recommendation in 2008, and have never regretted doing so. After years of believing I should be capable of managing my investments myself I eventually started handing them over piecemeal to the firm, gaining confidence with each handover. Instead of losing control of my affairs, I now find that with our annual meetings, quarterly reports and regular phone calls I have a much better understanding of my finances and investments and am always encouraged to be as involved in decisions as I choose to be. And best of all, when I don't want to be bothered with thinking about them, Dan understands and based on his detailed knowledge of my affairs and attitudes to risk, makes excellent decisions on my behalf.
"First class service"
We contacted Woodruff Financial Planning initially with no clearly developed view of our investment priorities. The service we have received has been first class in every respect; Woodruff Financial Planning has explained our options clearly at every stage of the process, always offering professional yet impartial advice and guidance. We have every confidence in the quality and integrity of service provided by Woodruff Financial Planning, and would recommend them without reservation.
"Professionalism with an approachable style"
When you're looking to secure your family's future in case the worst should happen its important to work with a Financial Advisor in who you have a high level of both confidence and trust. I approached Woodruff Financial Planning to help me with some life and critical illness cover. Their detailed knowledge of the subject was clearly evident from our first meeting and they dealt with my subsequent applications from start to finish in a thorough, efficient and effective way. They combine professionalism with an approachable style, they're straightforward and easy to talk with. Thoroughly recommended.
"Helpful and positive"
All queries, however small, are dealt with in a helpful and positive manner. If unavailable, calls always returned promptly. E-mail newsletter was very informative.
"Personal and reassuring service" 
Many financial advisers are commission hungry salesmen that do not act in your best interests. Believe me I have experienced this on many occasions in the past. But that has all changed for me. Woodruff Financial Planning is fee based which in simple terms means that they work for you and not the financial suppliers. My wife and I have received a personal and reassuring service that has enabled us to get on with the rest of our lives knowing that our finances are in safe hands. How do I know this? Woodruff Financial Planning provides you expert and professional advice supported by reports and key information which enables you to make informed decisions and empowers you to make the correct choices for your needs. If you require professional financial advice for Mortgages to Inheritance Tax there is no need to look any further. A pleasure to do business with!
"Professional and thorough"
When planning my financial commitments and requirements I wanted to discuss my needs with someone I knew I could trust. Woodruff Financial Planning was able to explain the various options and I found their advice and insight professional and thorough. I was able to trust Woodruff Financial Planning's advice and have no hesitation in recommending their services to anyone. Woodruff Financial Planning's knowledge in the financial services sector has helped me to cut through the nitty gritty and determine the best solution available. Dan Woodruff is a very likeable chap and you can trust him implicitly.
"Would not hesitate to recommend"
I have referred a number of clients to Woodruff Financial Planning and the feedback from each of them has been extremely positive. I would not hesitate to recommend Woodruff Financial Planning to any individual seeking a managed investment solution.
The warmest welcome in the financial planning profession awaits you…
Start taking control of your future today…
Call us on 01206 919101 or request a call back below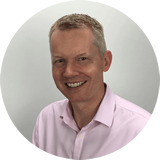 Unit 5, Park Lane Business Centre, Park Lane, Langham, Colchester, Essex CO4 5WR
A DIFFERENT APPROACH
We focus on so much more than just your financial planning. We aim to help you reach your full potential, achieve your goals and help you live the life of your dreams.
Click below and discover our Prosper service.