Our goal is to help you live the fullest life you can. We believe that you deserve to live a secure and fulfilled life, and this belief runs through the core of our business.
We don't want you to work too long, and we don't necessarily want you to provide a legacy after you're gone – we'd rather you saw the benefits of your assets now.
In the past some financial advisers have focussed on selling financial products and confusing clients with the technical details. Our goal is to bring you prosperity, not products with our award winning Financial planning and Wealth Management service called Prosper.
Focus on Financial planning
Focus on Wealth management
Working hard to put a smile on your face.
OUR FOUNDER  – DAN WOODRUFF
Dan is our Financial Planner. He is your primary contact for financial advice. He will be in touch regularly to provide advice, so you can achieve your financial goals. He is a Fellow of the Chartered Institute for Securities and Investment (CISI), through which he holds the Certified Financial Planner and Chartered Wealth Manager qualifications. He also holds a Diploma in Financial Planning from the Chartered Insurance Institute (CII). These are qualifications that put him in the top 5% of UK financial advisers. He originally trained to be a solicitor, and holds legal qualifications from Cardiff University and Nottingham Trent University.
He is a regular contributor to the UK's top financial publications and often provides comment for local TV and radio. He has recently appeared on ITV Anglia, and BBC Essex radio. In the past he held the role of resident financial expert on the BBC Radio Essex breakfast show. He is also the author of the Financial Planning book: The 7 Figures Plan.
Dan is a keen tennis player, and he is currently the Captain of a tennis team, which plays in the Colchester doubles league (winning occasionally). He enjoys amateur astronomy together with his daughter, and they are members of the North Essex Astronomical Society as well as Cambridge Astronomical Association. Dan has regular involvement in the local community via roles in Colchester Round Table, and now Colchester 41 Club.
Dan's passion for financial planning lead him to publish his first book "The 7 Figures Plan" in 2016, enabling him to make a difference to the financial future of people all over the world.
Magali is a director of the business, and her main role is to develop efficient processes to ensure consistent service delivery. As a result she is involved with continual development of our 'customer experience' and the overall delivery of our Prosper service from beginning to end. Magali was educated at the University of Nice in France.
Magali speaks 3 languages (French, English, and Italian). She enjoys baking, and friends regularly ask to meet at her home, so they can enjoy home-cooked goodies! Magali has been involved in community projects regularly through her roles in Colchester Ladies Circle and now as Chair of Colchester Tangent. She was a key organiser for Colchester carnival for 6 years.
Sarah will be in touch if we need to update you on any changes to your financial records, or if we need to gather data on your financial position. She will prepare this data for us so that we can examine your finances in your initial and annual reviews.
Sarah was educated at the University of Hertfordshire, and grew up in Colchester. Sarah loves cooking, and likes to try new cuisine. She spends time playing video games, plus is a film fan, and she regularly attends gym classes. Sarah has been a blood donor for many years.
Anne will be your contact to arrange meetings. She will be in touch to provide you with important information such as your annual reviews, portfolio valuations, or tax information.
Anne is in the final stages of her BA degree in Arts and Humanities with The Open University.  Anne enjoys reading and taking part backstage at her local amateur dramatics society, where she has been nominated for a NETG award.  Anne is also an Assistant Cub Scout Leader and enjoys coming up with new programme ideas for the Cubs to get involved in.
Salary £35,000 to £55,000
Are you an accomplished and experienced paraplanner, with high standards, who is looking to move your career in an exciting new direction?
If you are the right person, you can make this position what you want of it. We have grown quickly in the last 5 years, and are ready to launch the next stage. If you're a talented paraplanner, this is a great opportunity to push yourself to new heights.
Contact us to find out more.
​
Take a look at what our clients have to say about us…
Read what our clients think of our service...
We are privileged and immensely proud to have been recognised by numerous business and community awards. The awards process is hard work but always provides a welcome opportunity to reflect on what we have achieved as individuals and as a business.
DAVID NORTON BUILDING EXCELLENCE AWARD
This award is presented annually by the Chartered Institute for Securities and Investments (CISI) and honours David Norton who was a respected Certified Financial Planner and a pioneer within his field. The award is given to firms which demonstrate a clear vison for their business, and who are ambitious for growth, while maintaining high standards of financial planning and client service.
"This year's winner demonstrated strong business acumen and had ambitious plans to grow whilst maintaining a clear philosophy of how financial planning should be delivered. Their communication with clients was innovative and was evidence of their client-focussed approach."
In the video below, The CISI interviewed Dan Woodruff (and the award winner from 2019) to find out what winning the David Norton 'Building Excellence' Award meant to them.
EXCELLENT CUSTOMER SERVICE
JUDGES' COMMENTS
"This outstanding company has demonstrated a thorough and rigorous approach to its customer service policy and practice. Punching above its weight, this small team delivers an excellent level of service, every time, in all things and to the highest professional standards. They truly listen to the needs of their clients, always keeping them informed and adjusting their own practices and offerings to suit the clients' needs. Supreme attention is paid to all systems and processes, striving for accuracy and efficiency. Constant improvement and 'small changes every day' is key to the company's success and its high level of client satisfaction and referrals."
BEST SMALL BUSINESS WEBSITE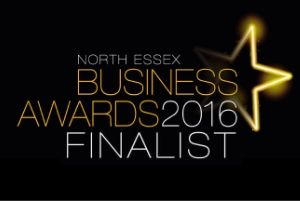 GROWING BUSINESS OF THE YEAR
CONTRIBUTION TO THE COMMUNITY
SMALL BUSINESS OF THE YEAR – 2015
SMALL BUSINESS OF THE YEAR – 2014
SMALL BUSINESS OF THE YEAR -2014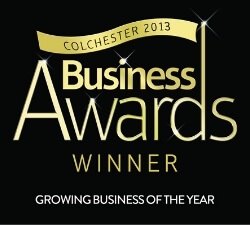 GROWING BUSINESS OF THE YEAR – 2013
CLICK TO HEAR WHY DAN STARTED WOODRUFF FINANCIAL PLANNING
The 7 Figures Plan by Dan Woodruff
The 7 Figures Plan is a simple system to achieve clarity in your finances: take action now to secure the future you want. Planning a secure financial future is easy if you focus only on what is important.
Click below to read more about the book.
WE DELIVER EXCELLENT SERVICE
Our primary goal is to create the best outcome for our clients
We want to understand our clients' needs
We make it easy for our clients
We aim to be responsive and proactive
WE DO THINGS PROPERLY
We do things right the first time, to the highest possible standard
Accuracy is paramount, closely followed by timeliness and consistency
We take the right action, not the easy one
We take personal responsibility
CLARITY OF COMMUNICATION
Clear communication requires an understanding of your needs
We make it easy for you to take action
We provide clear insight to deliver better results
We keep you informed with regular, timely, and precise updates
ALWAYS IMPROVING
We constantly take action to improve our process to deliver better results
We embrace change – we are flexible,open-minded and eager to learn
We always work towards the long-term vision
We improve and innovate at every opportunity
WE SHOW WE CARE
Our clients are like our family
We make a difference & participate in our society
We involve ourselves personally and build genuine relationships
We show appreciation
MAKING A DIFFERENCE IN OUR COMMUNITY
Dan and Magali Woodruff have a philosophy of participation in their local community. They have both been trustees of local charities. In particular, for 6 years they were key members of the committee which brought back Colchester Carnival, after over 15 years of absence in the town.
From a standing start, they set up a thriving free community event, which attracted 15,000 annual spectators, with 1,000 performers, from 50 local groups. The event provided a fun outlet for many local performance groups, and raised around £40,000 for local good causes during their tenure.
Start taking control of your future today…
Call us on 01206 919101 or request a call back below
Unit 5, Park Lane Business Centre, Park Lane, Langham, Colchester, Essex CO4 5WR
A DIFFERENT APPROACH
We focus on so much more than just your financial planning. We aim to help you reach your full potential, achieve your goals and help you live the life of your dreams.
Click below and discover our Prosper service.