Financial Planning for Business Owners, High Income & Trusts
We are Financial Planners for Business Owners, High Income professionals, and trusts.
Financial planning helps you to gain clarity over your money. Focus your assets and income for the maximum impact and long-term security. We aim for your financial freedom.
Woodruff Financial Planning are award-winning Independent Financial Advisers, based in Colchester, Essex.
We are financial planners and independent financial advisers, based in Colchester, Essex. We offer a different approach to financial planning and wealth management and focus on much more than just your finances. We help you become financially free so you can reach your full potential, achieve your goals and help you live the life of your dreams.
Other financial advisers focus on technical details of solutions that they offer. At Woodruff Financial Planning we believe that you would rather hear about how to make your dreams and goals for the future a reality.
We focus on your life before your money. Our goal is to bring you prosperity not products.
Choose one of the 9 images below or
call us now on 01206 919101
to speak to a financial adviser to discuss your unique position
What our clients say about our financial planning service
"Clear and constructive advice tailored and flexible to our needs and requirements."
"You keep in regular contact, and communicate well."
"You make us feel valued."
"You take the time to understand the client."
of our clients say our advice is easy to understand
of our clients say they get value from our service
of our clients say we care about their needs
of our clients say they are "extremely happy" or "very happy" with our service
of our clients would recommend us to a friend
of our clients say they trust us to look after their best interests
Got a financial planning question?
Welcome to our Prosper service.
Our goal is to help you achieve your full potential using our award winning financial planning and wealth management services.
We believe that everybody deserves to live a secure and fulfilled life and this belief is what our Prosper service was built around.
The service focuses on three main areas… 
CLARITY
Our Prosper service is designed to help you gain complete clarity over your present and future financial positions. We use our planning software to show how different scenarios will affect your long-term security.
FOCUS
By developing a comprehensive Financial Plan, we enable you to take control of your finances and focus on getting you to your goals as quickly as possible.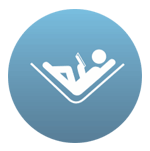 FREEDOM
With a Financial Plan in place, you can sit back and relax, safe in the knowledge that your money is being looked after by regulated experts with a track record for growth and a genuine dedication to customer care.
GET TO KNOW US A LITTLE BETTER
Click below to learn more about who we are
Click below and let us show you how we can help YOU Prosper
Start taking control of your future today…
Call us on 01206 919101 or request a call from a financial planner below
Financial planning – your questions answered
What is financial planning?
Financial planning allows you to understand how your money is likely to change in the future. We start by assessing your current financial position. We can then use sensible assumptions about how the future might change, so that you can examine what might happen in the future. The financial planning process gives you clarity over what is happening in your financial life right now. Financial planning also allows you to understand what might change in the future. This allows you to see the path you are on, so you can improve your lifestyle, either now or later. A financial plan also allows you to understand where you might have gaps if something goes wrong. For example, we might examine what happens if you lose your job, get sick, a partner dies, or investments underperform. Therefore, financial planning helps you to cover all possible future risks. A financial plan also helps you to focus your resources so that you can improve your future. For example, you can examine possible changes so you can visualise where taking action now could have an improvement later on. We used various financial planning scenarios to show you the impact of these planned changes, so you can make considered decisions.
Where do I start with financial planning?
This depends on your own personal circumstances. Fundamentally, financial planning follows a practical process. You need to gather information to understand your position and then examine the future outcomes that might happen. You can do this yourself, but people use our financial planning service when they have more complex needs. In particular, we work closely with business owners, those with high income, and trusts. These clients have particular needs, and face risks which mean they get better results from a financial planner. There are important elements to financial planning such as controlling your budget, setting aside cash for emergencies, tax planning, investing for the future, and protecting your lifestyle. Each area is individual, so working with an experienced and professional financial planner helps you to ensure that you do not make mistakes.
What are the common principles of financial planning?
In general terms, everyone should examine the following principles of financial planning:
Control your budget


You cannot control your financial planning without having a grip on your budget. Good financial planning means understanding the relationship between your income and expenses. Only when you can reliably spend less than you earn, after tax, can you then take other actions to improve your future security.

Set aside cash for emergencies and projects


Good financial planning requires that you prepare for what might go wrong. You should set aside enough cash to cope with unplanned emergencies (which will always happen when you least expect), as well as future projects which you know will happen. This step allows you to avoid taking on expensive debt or undoing longer-term plans to cope with short-term issues.

Protect your lifestyle


Your financial security often depends on the income of one or more people. It makes sense to consider insurance to cover you or your family against illness and death. In our experience, most people have less insurance than is required. A financial plan will show you the implications of this issue should the worst happen.

Pay off debt


Any debt held by you is someone else's asset. That means they are making money from you, and this holds back your future financial planning. Sensibly, you should work hard to pay off debt as soon as possible, as it can be difficult to be financially secure if you do not take this step. Good financial planning does not men paying your contract on time. Instead, work at reducing your debt as soon as you can.

Save and invest for the future


In some ways, this step is the last priority of financial planning. However, the earlier you can start, the more compound interest can work in your favour. Investing for your future can be complex, so a professional investment plan can help to take the guesswork out of your future.
Of course, by working with a professional financial planning firm you can be sure that each of these areas will be covered.
Can I do my own financial planning?
Of course you can do your own financial planning, since the principles apply to everyone. Many people prepare their own financial plan, and this can work well. Clients tend to seek out a professional financial planner when they have less time or complex situations. These people want to ensure that they do not make mistakes with their financial planning. Ask yourself whether you have the skills, experience and knowledge to deal with your particular situation.
There are many financial planning books that can help you to get started with your own plans.
How much money do I need for financial planning?
This depends on the financial planning service offered. We work with High Income clients, who typically earn more than £100,000 per year (often much greater). Our average client portfolio is around £500,000 although we do work with lower amounts if you are prepared to pay for the comprehensive service we offer.
Unit 5, Park Lane Business Centre, Park Lane, Langham, Colchester, Essex CO4 5WR
A DIFFERENT APPROACH
We focus on so much more than just your financial planning. We aim to help you reach your full potential, achieve your goals and help you live the life of your dreams.
Click below and discover our Prosper service.