Retirement ahead? We can help you Prosper. You are planning your retirement, or you are at least thinking about a time when you could work less. You are aware that retirement would mean a reduction in your income and would benefit from professional financial advice to clearly understand how much would be enough to support the lifestyle you want.
You have worked hard, have a very comfortable lifestyle and have significant capital in property, investments and pensions. You may think you'd have enough, but would you like to be sure?
"Woodruff Financial Planning have looked after my finances for ten years now and I have been more than satisfied with their professionalism and service."
Janice Bell
MAKE THE MOST OF YOUR RETIREMENT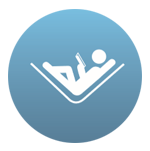 YOU MAY HAVE MANY QUESTIONS AND WE CAN HELP YOU EVERY STEP OF THE WAY
CAN I AFFORD TO RETIRE?
This is one of the most common questions our clients come to us with. Using our planning software we will explore a number of different scenarios and show you what your financial future could look like. This is incredibly powerful in providing you with clarity about whether retiring is the best option for you.
WILL THE MONEY RUN OUT?
The main thing many of our clients are looking for is certainty. While you can never accurately predict the future, you can plan for it. With the right plan in place you can feel confident that your wealth is going to grow at a steady pace and that you can be sure that you will have enough to last through retirement.
EXPLORING YOUR OPTIONS
Depending on your position and your plans for the future, you may choose to exchange your pension for a guaranteed secure income (annuity) or you may opt to keep the money invested with the option of making withdrawals. We are here to guide you through making the decisions that best suit your current position and goals.
BRINGING IT ALL TOGETHER
Over the years you may have accumulated a number of pensions and other investment shemes which may be with different companies. We can help you to manage these schemes properly and pull everything together so that you gain complete clarity on your current financial position.
FINANCIAL PLANNING
With your Financial Plan in place, you can be sure that your money is working in the most beneficial way possible to ensure your long term financial security.
Your plan will include proven strategies to deliver predictable results with minimum risk.
GROWING YOUR WEALTH
We will manage your investments so that you can sit back and watch your wealth grow, safe in the knowledge that your assets are generating your desired income and your money is being looked after by regulated experts with a proven track record for growth and a genuine dedication to customer care.
Experience the feeling of knowing that your future is secure and that your money is working as hard as possible in your retirement without you having to lift a finger.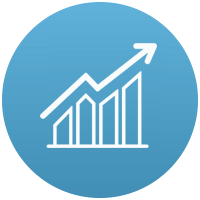 Experience the feeling of knowing that your future is secure and that your money is working as hard as possible in your retirement without you having to lift a finger. 

Welcome to our Prosper service.
Our goal is to help you achieve your full potential using our award winning financial planning and wealth management services.
We believe that everybody deserves to live a secure and fulfilled life and this belief is what our Prosper service was built around.
The service focuses on three main areas…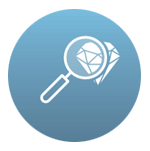 CLARITY
Our Prosper service is designed to help you gain complete clarity over your present and future financial positions. We use our planning software to show how different scenarios will affect your long-term security.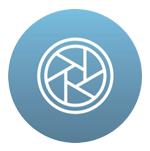 FOCUS
By developing a comprehensive Financial Plan, we enable you to take control of your finances and focus on getting you to your goals as quickly as possible.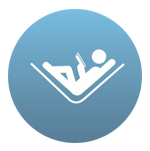 FREEDOM
With a Financial Plan in place, you can sit back and relax, safe in the knowledge that your money is being looked after by regulated experts with a track record for growth and a genuine dedication to customer care.
What do our clients have to say about retirement?
THEY ANSWER QUESTIONS BEFORE THEY ARE ASKED
"Whilst working, I was fortunate in being able to stash away my full pension allowance. I 'retired' when I was 53 and when I turned 55, Woodruff Financial Planning was able to counsel me in drawing down 25% of one of my pension plans and investing the remainder, whilst keeping a lookout on my other pension that's not due to be paid for another four years. No question of mine has been too daft for them to answer, and Woodruff's quarterly reports often answer questions before they're asked. The personal service is terrific; I've recommended others to Woodruff Financial Planning and it's just lovely to receive a hand-written 'thank you' card for doing so."
Peter Bigg
"You explain things in simple language."
"You offer a high level of personal service, making me feel valued."
"You make us feel that we matter."
"We never feel rushed to make a decision. The detailed reports and online information is excellent."
of our clients say our advice is easy to understand
of our clients say they get value from our service
of our clients say we care about their needs
of our clients say they are "extremely happy" or "very happy" with our service
of our clients would recommend us to a friend
of our clients say they trust us to look after their best interests


The discovery meeting is all about finding out about you. We need to understand what's important to you, and what your primary goals are for the future.  We ask a series of questions that are designed to get you to focus on what you want from the rest of your life. Our clients find this process extremely valuable and enlightening.
By now you will have received a printed proposal outlining our costs. In the Fact Find meeting we will start a comprehensive data analysis of your current and future spending patterns as well as looking at your current income, expenditures, and looking at details of what assets and liabilities you have.
During this meeting we will run through your financial plan and look at different scenarios and the routes you can take to achieve your goals. Using our planning software you will immediately be able to see the benefits of any products or investments we have recommended. This is a highly collaborative and interactive stage and puts you at the centre of your financial decisions.
Now that we have set out your goals and have a clear financial plan in place to achieve them, we can begin implementing an investment management portfolio or arranging the appropriate financial products. Now you can sit back and relax as we work hard to help you achieve the life you dream of.
Get your free mini guide on
How to Prosper in Retirement
This FREE Mini Guide is perfect for you if you are thinking about stopping or reducing work, but are unsure of what effect this would have on your income and lifestyle.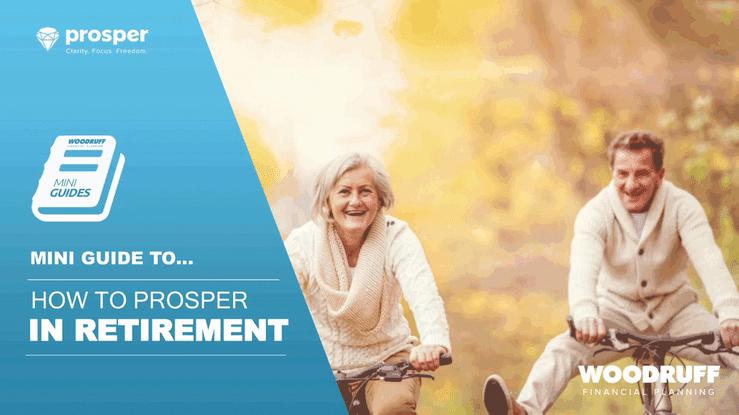 Want your free mini guide?
Fill out the form below
We'll also send additional relevant updates on financial planning and investment management. You can unsubscribe at any time.

Got a Question? Call 01206 919101
Read what our clients think of our service...
See what sets us apart from other independent financial advisers...
Start taking control of your future today…
Call us on 01206 919101 or request a call back below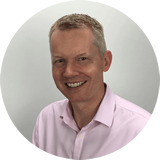 Unit 5, Park Lane Business Centre, Park Lane, Langham, Colchester, Essex CO4 5WR
A DIFFERENT APPROACH
We focus on so much more than just your financial planning. We aim to help you reach your full potential, achieve your goals and help you live the life of your dreams.
Click below and discover our Prosper service.