Investing Money - How to Invest
Get your free guide to
Our Investment Philosophy
Our investment philosophy document gives you an insight into our investment research process. Fill out the form to download your guide instantly.
We'll also send additional relevant updates on financial planning and investment management. You can unsubscribe at any time.
Got a Question? Call 01206 919101
Do you require a simple system to achieve clarity in your finances?
 Focus on the 7 most important figures necessary to create your own basic financial plan.
Discover a straightforward way to eliminate the clutter in your financial life to gain clarity on what is actually important with your money.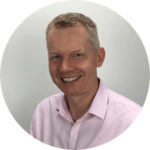 About Dan Woodruff
Certified Financial Planner & Chartered Wealth Manager at Woodruff Financial Planning
Financial Planning helps you to navigate and anticipate significant life changes. I want to help you to ensure your money is managed wisely to give you the financial security that will fund the future and lifestyle that is important to you.