Getting divorced? We can help you Prosper.

You are in the process of getting divorced and would benefit from having a clear view on what your future financial situation could look like. You will want to know that your future is secure and that you will have enough.
A divorce can be a financially challenging time and you will have a number of questions relating to things like the value of your pensions and those of your spouse. You will also be interested to know how much money you will need to maintain your existing lifestyle.
"I would not hesitate to recommend Woodruff Financial Planning to any individual seeking a managed investment solution."
Jamie Hooper
Going through a divorce can be an unsettling experience filled with stressful situations. Focussing on your own financial security gives you back control and peace of mind.
YOU MAY HAVE MANY QUESTIONS AND WE CAN HELP YOU EVERY STEP OF THE WAY
YOUR FUTURE LIFESTYLE
We will assess your current and future lifestyle by carrying out a comprehensive analysis that will show you the effect of gaining or losing assets and income, and what changes to your current or future financial situation may take place following your divorce.
THE FAMILY HOME
A big factor in many divorces is what happens to the family home. Whether you are going to be staying in the home or if the home is to be sold and the assets divided, you will need to be sure that you will have enough money. Using our planning software, we can help you understand what your financial future will look like.
MAINTENANCE
We can help you to establish just how much is needed, and what this income or expense will mean for your lifestyle and explore how your situation will change once the maintenance stops. You don't need to go to court to decide how much is paid, so good financial planning can help both sides to come to a reasonable agreement about how much is appropriate.
YOUR PENSIONS
The pensions of each person involved can be a significant asset, and it is common for these to be shared on a divorce, with one side getting a slice of the pensions of the other side.  We can provide advice as to how your new pension situation is going to affect your future and how you should be managing your money.
Knowing that your future financial security is in safe hands and your wealth is growing will give you the peace of mind to get on with living your life and enjoying those moments that really matter to you.
Welcome to our Prosper service.
Our goal is to help you achieve your full potential using our award winning financial planning and wealth management services.
We believe that everybody deserves to live a secure and fulfilled life and this belief is what our Prosper service was built around.
The service focuses on three main areas… 
CLARITY
Our Prosper service is designed to help you gain complete clarity over your present and future financial positions. We use our planning software to show how different scenarios will affect your long-term security.
FOCUS
By developing a comprehensive Financial Plan, we enable you to take control of your finances and focus on getting you to your goals as quickly as possible.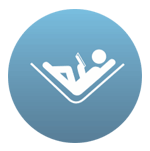 FREEDOM
With a Financial Plan in place, you can sit back and relax, safe in the knowledge that your money is being looked after by regulated experts with a track record for growth and a genuine dedication to customer care.
What do our clients have to say about us?
PROFESSIONAL AND THOROUGH
"When planning my financial commitments and requirements I wanted to discuss my needs with someone I knew I could trust. Woodruff Financial Planning was able to explain the various options and I found their advice and insight professional and thorough. I was able to trust Woodruff Financial Planning's advice and have no hesitation in recommending their services to anyone. Woodruff Financial Planning's knowledge in the financial services sector has helped me to cut through the nitty gritty and determine the best solution available. Dan Woodruff is a very likeable chap and you can trust him implicitly."
Damian Culhane
"Clear and constructive advice tailored and flexible to our needs and requirements."
"You keep in regular contact, and communicate well."
"You make us feel valued."
"You take the time to understand the client."
of our clients say our advice is easy to understand
of our clients say they get value from our service
of our clients say we care about their needs
of our clients say they are "extremely happy" or "very happy" with our service
of our clients would recommend us to a friend
of our clients say they trust us to look after their best interests
Getting divorced case study video
Designed with you in mind.
The discovery meeting allows us to find out about you and also helps you to decide if you want to work with us. We ask a series of questions to understand what's important to you, and what your primary goals are for the future.  We use visualisations to explain the Financial Planning process so you can evaluate how it could benefit you.  We send you a Service Proposal to explore the issues from this meeting and explain how our service will work for you.
In the fact find meeting we gather the data we need to understand your finances. We conduct a comprehensive data analysis of your income, expenses, assets, and liabilities, so we can examine current and future spending patterns. We need comprehensive details to fully evaluate your position so we can plan for your future. We help you to make sense of your money and fill in any gaps in your data. We will follow up with further queries to your product providers.
Your financial plan examines your current finances, based on reasonable assumptions about the future. We assess possible gaps in your planning you might not consider, so you can be in a more secure position. We compare the current position with different scenarios, so you will immediately see the benefits of any improvements we have recommended. This is a highly collaborative and interactive stage and puts you at the centre of your financial decisions.
Your financial plan will give you a series of recommendations to improve your financial security, and also work towards a better lifestyle. With a clear financial plan in place to achieve your goals, we can implement an investment management portfolio or arrange any appropriate financial products to meet any needs we identify. We'll do the administration so you can sit back and relax as we work hard to help you achieve the life of your dreams.
You will receive regular contact from us with investment valuations every 3 months (although you also get access to our portal for daily valuations if you prefer). You will be offered at least one annual meeting to review your Financial Plan and investment portfolio, making the necessary adjustments for your current circumstances so that you remain on track to achieve your goals. We'll also update you with tax data, and make sure you use tax allowances as early as possible for maximum benefit.
Get your free mini guide on
How to Prosper Following a Divorce
This FREE Mini Guide is perfect for you if you are navigating a divorce, and are unsure of what effect this will have on your income and lifestyle.
Want your free mini guide?
Fill out the form below
We'll also send additional relevant updates on financial planning and investment management. You can unsubscribe at any time.
Got a Question? Call 01206 919101
Read what our clients think of our service...
See what sets us apart from other independent financial advisers...
Start taking control of your future today…
Call us on 01206 919101 or request a call back below
Unit 5, Park Lane Business Centre, Park Lane, Langham, Colchester, Essex CO4 5WR
A DIFFERENT APPROACH
We focus on so much more than just your financial planning. We aim to help you reach your full potential, achieve your goals and help you live the life of your dreams.
Click below and discover our Prosper service.