HOW MUCH DO FINANCIAL ADVISERS CHARGE?
If you have some complex financial needs, or have a financial problem which needs a solution, you are probably thinking about taking some sort of financial advice. If so, one of the logical questions you will ask is: How much do financial advisers charge?
This is a good question, but not the simplest to answer. It very much depends on what you want from your financial adviser, what ongoing service you expect as well as a host of other issues. The main problem people face when engaging a financial adviser is that the subject of charges and costs doesn't always come up until later in the process. This can leave you feeling awkward and worried about the process. This article aims to deal with the problem face on, and to give you an idea of how much financial advisers charge, and how they do it.
Key points:
Ways that financial advisers charge

Examines commission, hourly rates, percentage of assets and fixed fees
How we charge for financial advice

We often hear of people who have been to a traditional financial adviser, especially a commission-based one, where they have absolutely no idea what that adviser has charged them. Even worse, in some cases their financial adviser has told them that the advice is free! Of course it isn't free!
Ways in which a financial adviser might charge you
This subject should be seen against the backdrop of the Retail Distribution Review (RDR), which comes into force from the start of 2013. See our article on Why financial advisers are being forced to change for more information.
Commission
This was the default position for most financial advisers until the RDR. Under this method your adviser will act as a sales person, getting paid only if they set up a new contract. Thus, the charges your financial adviser makes very much depend on the amount they can convince you to invest. The product providers set the commission rates, so the whole set-up could be accused of generating bias. If the financial adviser earns more for product A vs product B, which one do you think they will recommend?
Under commission how much do financial advisers charge?
This is very difficult to answer since you won't find out until the end of the process when you sign the contract. Our advice is to steer clear of commission-based financial advisers.
The regulator in the UK is now outlawing this payment method for investment and pensions advice. This is a good move as it will mean that you will get to agree how much your financial adviser charges you before you make any commitment.
Hourly rate
Under this method, your financial adviser will charge you for every hour they work on your behalf, just like another professional like a solicitor. On the face of it this sounds fair, but in our experience more clients do not want to have an open-ended commitment. they would rather know the limit of their charges up-front. It could be argued that hourly rate charges encourage slower or more complex work than is strictly necessary – this benefits the adviser, not the client.
Under hourly rate how much do financial advisers charge?
It is difficult to know exactly, but research indicates that financial advisers typically charge between £75 and £250 per hour depending on their experience and location. In our view, this open-ended commitment puts most people off, and this method is probably to be avoided.
Percentage of assets
Under this method the financial adviser will charge a percentage of the assets they manage. The theory behind this is that the amount that the financial adviser charges will be linked to performance. Thus, if your assets go up in value, so do the earnings of the adviser – a win-win situation. There is also an argument that your fees are related to the risk that the financial adviser bears.
Under percentage of assets how much do financial advisers charge?
In our experience many financial adviser charge too much up-front. They will typically ask you for 3-5% of the initial investment you make, and then take a further 0.5% to 1% per year after that. We feel this is too high for many circumstances since often that financial adviser will not provide any ongoing service for you.
Fixed fees
If a financial adviser is efficient they should be able to provide you with a fixed fee for specific tasks. This can be difficult to arrange since almost every client has different needs, but this approach is being used by more and more firms. The value to you is that you know exactly what the service will cost you regardless of the work done.
Under fixed fees how much do financial advisers charge?
This very much depends on the work done and the ongoing service. Charges might range from £250 to £2500.
Combination of fees
Some financial advisers try to split their work into a variety of different types of fees depending on the work done. This can become quite complicated, but it does have the advantage that you can separate our certain work, and see exactly where the charges go.
Under combination of fees how much do financial advisers charge?
It will typically depend on the firm's charging structure, so typical fees might be a combination of the areas already discussed.
How we charge for financial advice
Fairness and consistency are key values of our business. Therefore, we aim to strike a balance between a fair fee for the work we do, and cost effectiveness for you.
We charge our fees depending on the work we do for you:
Financial Planning


We have a minimum initial and annual fee for this work, and our initial and annual fees are typically 1% of the funds we manage (this fee reduces for funds over £500,000). If you do not want us to manage your investments, we will charge a fixed fee for your financial plan. Importantly, these charges are designed to reflect that this service delivers regular contact, reports and reviews on your complex financial planning needs. See our Financial Planning service.

Investment Management


Our initial and annual fees are typically 1% of the funds we manage (with reductions for funds over £500,000). This service is subject to a minimum initial fee based on the work to be done. Importantly, these charges are designed to reflect that this service delivers regular contact, reports and reviews on your complex investment management needs. See our Investment Management service.

Financial Advice


We charge fixed fees based on expected transactional work, typically ranging from £250 to £1000. See our Financial Advice service.
Get your free mini guide on
How to Prosper From Your Savings
This FREE Mini Guide is perfect for you if you have significant savings in bank accounts and want this money to work harder for you, but are cautious about taking too much risk with your money.
Want your free mini guide?
Fill out the form below
We'll also send additional relevant updates on financial planning and investment management. You can unsubscribe at any time.
Got a Question? Call 01206 919101
Find out how we can help you to Prosper from your savings.
Do you require a simple system to achieve clarity in your finances?
 Focus on the 7 most important figures necessary to create your own basic financial plan.
Discover a straightforward way to eliminate the clutter in your financial life to gain clarity on what is actually important with your money.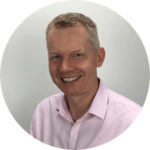 About Dan Woodruff
Certified Financial Planner & Chartered Wealth Manager at Woodruff Financial Planning
Financial Planning helps you to navigate and anticipate significant life changes. I want to help you to ensure your money is managed wisely to give you the financial security that will fund the future and lifestyle that is important to you.