Key Staff at Woodruff Financial Planning
Dan Woodruff, Certified Financial Planner & Independent Financial Adviser
Dan is a Certified Financial Planner (CFP) and is the Principal of Woodruff Financial Planning. He is the main point of contact with clients for advice, research and financial planning.
Dan trained to be a solicitor (obtaining a Law degree and the Diploma in Legal Practice) before moving into financial services with a major insurance company; he has worked in financial services for 15 years. He has advanced level financial services qualifications, including specialist qualifications in Taxation and Trusts, as well as the Certified Financial Planner (CFP) qualification as above.
The Certified Financial Planning licence is an advanced qualification which tests a candidate's ability to apply their detailed knowledge and skills in order to produce an effective financial plan. Only around 3% of UK financial advisers are qualified to this standard.
Becoming a CFP professional is a real challenge and that is why CFP certification is highly respected as an international standard. It is achieved by the completion of a comprehensive financial plan, based on a case study supplied by the Institute of Financial Planning (IFP). It can be viewed in the same way as preparation of an undergraduate dissertation. This follows a learning path that has already tested the individual on their technical knowledge.
Watch the video about Dan Woodruff
Dan Woodruff of Woodruff Financial Planning explains about his background and experience in giving financial advice, and why he advises client on financial planning matters.
Qualifications
Degree in Law (LLB)
Diploma in Legal Practice (LPC)
Financial Planning Certificate (FPC)
Certificate in mortgage practice (CeMAP)
Advanced Financial Planning Certificate (AFPC) Taxation and trusts
Certified Financial Planner (CFP)
Dan is a regular presenter to large organisations in Essex on the transition from working life to retirement.  He has recently presented courses to organisations such as Colchester Borough Council and Broomfield Hospital in Chelmsford.
Dan is also a regular contributor of comment for local radio and newspapers on financial planning issues.  Recently, he has appeared on BBC Radio Essex and in the Colchester Gazette, as well as in industry journals. He is currently working on a series of financial planning programmes for Radio Wivenhoe.
Dan is one of the most followed UK financial advisers on Twitter, mainly due to his regular comments on financial planning.
Dan is the immediate past Chairman and Trustee of Colchester Round Table, a local charity and social group; he is currently part of the organising committee for Colchester Carnival.
Magali Woodruff, Office Manager
Magali is the Office Manager for the firm and is involved in the technical elements of client accounts.  She will be your liaison for portfolio valuations and the set up of policies.
Magali worked as a Purchasing Manager with a major hotel chain before coming to work for the family business.
Magali is the Treasurer and Trustee of Colchester Ladies Circle, a local social and charity group, and is also a member of the organising committee of Colchester Carnival.  She also gives up her time to help teach French in a local Saturday school for bilingual children – Les Alouettes.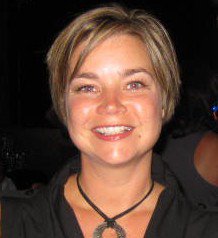 Nicola Smith, Administrative Assistant
Nicola is the Administrative Assistant at the firm and is involved in all matters relating to paperwork and administration. She will be your contact for correspondence and updates to your plans.
Nicola worked for a Trade Union for many years before coming to work for Woodruff Financial Planning.